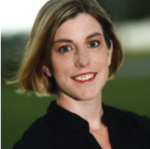 Andrea Smith, a native of Sarasota, Florida, has been a working practitioner since 1995 in the greater Tampa Bay area. She completed her interpreter training at both Hillsborough Community College and St. Petersburg College in 1995. Upon completion, she received her Florida state Quality Assurance level 2 and soon after, in 1999, received her national certification from the Registry of Interpreters for the Deaf. She continued her professional development, focusing on interpreting within the legal setting. She received her Specialist Certificate: Legal in 2008. A firm believer in "life-long learning", she continued her formal education at the University of South Florida, eventually receiving her Bachelor's degree in Interdisciplinary Social Sciences in 2003 and her Master's degree in Adult Education in 2009.
Currently, Andrea is a full time instructor at the University of South Florida in the Interpreter Training Track. In addition, she also continues to provide interpreting services in private practice. While she specializes in interpreting in the mental health and legal settings, she has worked in a variety of areas, including VRS, VRI, medical, post-secondary, conference, and performing arts. She has given numerous workshops throughout the state on a variety of topics. She has an extensive background in mentoring interpreters entering the field and has a strong belief in the elevation of the interpreting profession.
Andrea also has a strong sense of volunteerism and "giving back" to the profession in a number of ways. She began this effort on the local level, serving on the board of directors of BayFRID, the local Tampa Bay chapter of FRID. She eventually went on to serve on the Board of Directors of the Florida Registry of Interpreters for the Deaf, FRID. She served in several positions including CMP coordinator and President. She also served on the FCCDHH Licensure Task Force charged with developing a proposal for sign language interpreter licensure for the state of Florida. She is honored that this commitment was recognized in 2007 when she was awarded the Distinguished Service Award from FRID.